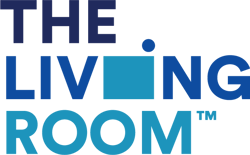 The Living Room™ is an award-winning immersive pop-up installation for conversation. Created by the nonprofit Stronger Than Stigma®, which speaks to the next generation, The Living Room™ uses art, digital media, and performance to push the boundaries of what was previously thought impossible for the mental health space. This iteration will also produce data based on the experiences shared by New Yorker's, which will contribute to the global body of scientific research on the stigmatization of mental health issues, thanks to the addition of a Harvard psychiatrist to our team.
Come visit us in NYC, May 1st - 31st!
250 Lafayette Street
(In the heart of SoHo between Prince Street & Spring Street)
Sign up for The Living Room™ Updates!